Iran, Turkiye FMs call for enhancement of bilateral ties
Iranian and Turkish foreign ministers in a telephone conversation on Sunday night emphasized the expansion of mutual cooeration.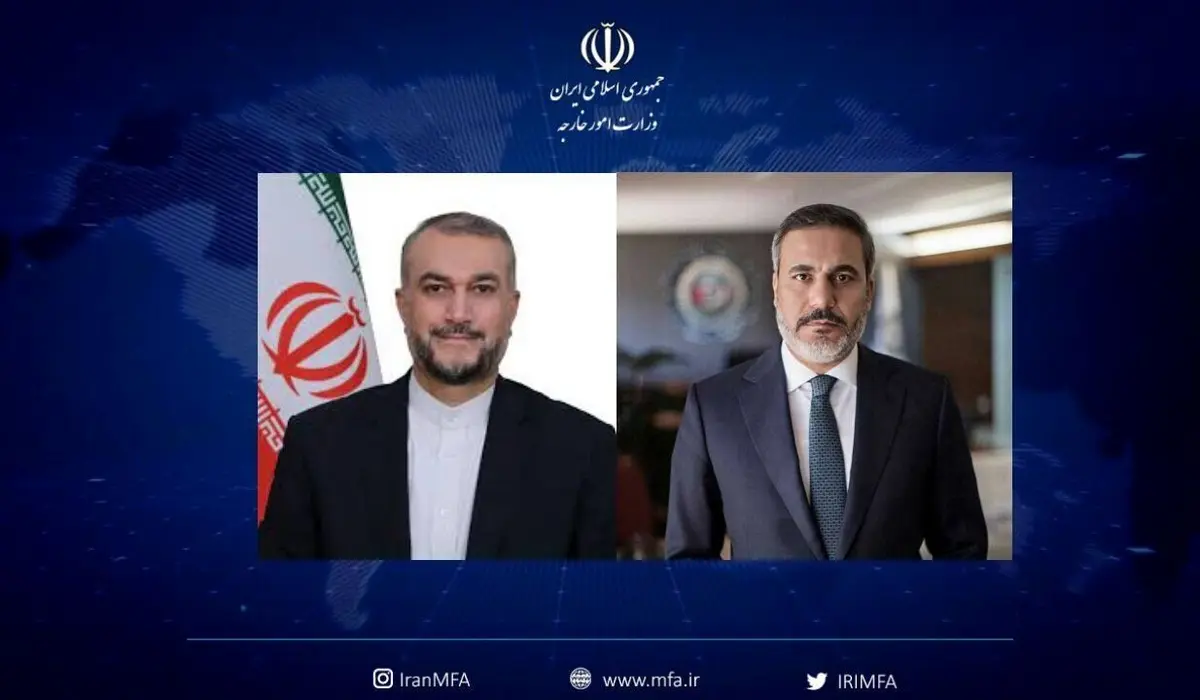 During the phone talk, Hossein AmirAbdollahian congratulated Hakan Fidan on his appointment to the post of Turkish foreign minister.
The Ìranian foreign minister expressed hope that the expansion of relations between the two countries would further expand during the new round of Turkiye's President Recep Tayyip Erdogan.
Amirabdollahian while inviting his Turkish counterpart to pay an official visit to Iran stressed the need to expedite the broadening of Tehran-Ankara relations.