Why Iran is the best country for nose job?
Rhinoplasty, or as commonly known as nose surgery, can be done not only for cosmetic reasons but also improve breathing difficulties and fixing problems that might come after an accident.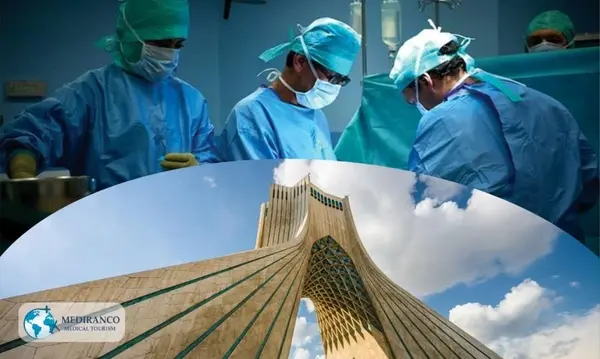 Based on the growth of plastic surgery, especially nose job around the world, many people choose to travel to other countries for their surgery, in this article we are going to check the reasons and talk about why Iran is the best country for a nose job?
Iran is home to an ancient civilization with a rich culture, Iranian people are known for their hospitality around the world. Its nature and culture are famous for people who have heard about it. Its four-season cities in Iran and their different wether at the same time surprised you.
The study and practice medicine in Iran has a long time history. The ancient Iranian were the first people who establish the modern healthcare system. This glorious history combined with recent developments in medicine to make Iran one of the best destinations for medical issues that you can trust because of many reasons.
Rhinoplasty, or as commonly known as nose surgery, can be done not only for cosmetic reasons but also improve breathing difficulties and fixing problems that might come after an accident. The purpose of nose aesthetics is to correct the nose shape according to the patient's face shape and structural features in the most appropriate way without damaging nose functions. For this reason, the consultation phase plays an important role since the operation requires a whole study for both visual and functional areas for a natural look. The nose is the most prominent feature on a person's face. when someone is unhappy with his or her appearance it can lead to self-esteem and confidence issues that can affect a person's quality of life. So it is important to be sensitive about choosing the right destination for that.
Let's go through the facts that make Iran the best country for rhinoplasty:
Cost:
This is the main reason most people initially cite for their decision to go overseas for medical treatment. The fact that rhinoplasty costs in Iran are considerably lower than rhinoplasty costs in Europe or Turkey is nothing to do with the quality. Rhinoplasty cost is lower in Iran because labor and running costs are cheaper. these days because of the decreasing value of IRR in comparison to USD, the medical services are cheaper than before. The nose job cost in Iran helps you to save costs more than 60% in comparison to the USA or European countries. The cost of rhinoplasty in Iran is between 1500 to 2500 USD depends on the type of nose and medical issues.
Quality:
as we have talked about it earlier Iran has professional medical universities for a long time, they graduate many physician and surgeons every year, besides, Iran has modern hospitals and world-class types of equipment to lead the best result. Many of top hospitals and clinics in Iran have IPD(international patient department) to answer all medical travelers as well. Iran has been growing fast in recent years in medical researches especially in plastic surgery and rhinoplasty, based on this Iranian physicians were successful in decrease the risks of plastic surgery.
Statistics and success rate:
Based on statistics the rhinoplasty in Iran is performed 7 times more than the US, more than 150,000 surgery in a year. it's enough to make Iran the capital of nose job in the world. More than 90% success rate shows that Iranian surgeons are super professional in this field because of high experience and surgeries.you can count on rhinoplasty surgeons in Iran.
Tourism:
Medical tourism is often as much about tourism as medicine. It's so exciting to combine your medical treatment with a nice touristic destination, besides you need good accommodation services after your surgery to rest and enjoy. Iran is one of the best countries in hoteling and hospitality around the world with many 5* hotels and touristic facilities that give you a sense of enjoyment. Many airlines have routine flights to Iran every day to reach you there easily.
In consideration of all these aspects, Iran is the proper destination for your plastic surgery especially rhinoplasty, many providers in Iran help you to find the best rhinoplasty surgeons in Iran and they provide all-inclusive packages to be comfortable in your travel to be supported all over your travel.
How Iran become famous for rhinoplasty
Recently, by social growth and a high amount of information on the Internet, people around the world access to the improvements of other countries in many fields. People easily access the many contents of plastic surgery on the net. One of the popular content is about celebrities' life and their appearance. Therefore people dream to be like them in the face and pretty as they are, it is not possible but by plastic surgery. The most effective part of the face is the nose and any change of it is important, many celebrities at first had a nose job, its a miracle has an extraordinary modification on their faces. People around the world seek for being like them and experience this change. but it's not easy for many people to pay for rhinoplasty costs, it's the most important issue that people face.
On the other hand growth of rhinoplasty in Iran, based on the growth of social media and the shocking number of a nose job in Iran per year, was headline news of plastic surgery in the world, and a storm of before and after photos of rhinoplasty in Iran help together to make Iran a famous destination for a nose job.
The fashion trend is another fact to help Iran become the capital of rhinoplasty. many physicians recognize Iranian nose physic is the most important reason for the high request of rhinoplasty in Iran and this help to rhinoplasty become a fashion trend in Iran.
Rhinoplasty surgeons in Iran
We know that plastic surgeons are medical specialists that specialize in correcting body flaws caused by trauma, accident, congenital or hereditary defects, and more. The plastic surgeon that you chose to perform your nose job should have enough experience and training to be called an expert if you want your surgery to be as safe as possible. A good nose job surgeon would let you understand and guide you on what you should anticipate before, during, and after the surgery so that you can become realistic about the nose job results and expectations. One of the advantages of a high number of nose jobs in Iran is to helps Iranian surgeons to become the most experienced and the best rhinoplasty surgeons all over the world.
Type of procedure you are opting for rhinoplasty in Iran
The nose job procedure has two main types, namely the open rhinoplasty and closed rhinoplasty techniques. Both of these methods have their own advantages and disadvantages, so you would have to let your nose job surgeon in Iran help you decide on what to use depending on the extent of improvement your nose needs. The difference between them basically lies in the location of the surgical incisions. The closed rhinoplasty is a usual method that makes surgical cuts inside the nose. This technique does not leave any marks or scars and has a shorter recovery period. An open rhinoplasty technique, on the other hand, involves making incisions across the base of the nose in between your nostrils (called the columella). This method provides more accessibility for your surgeon to easily expose the internal parts of your nose that need to be altered. Because there is an external incision for this method, expect a small scar to form after the surgery. Discuss with your surgeon what process is more suitable for your condition and relay concerns so he can educate you more on this.
Is Rhinoplasty Worth it?

The outcomes of a rhinoplasty change your life. Your rhinoplasty surgeon will work with you to create results that you never thought come to reality. Believe it or not, rhinoplasty is worth, it will highly depend on your desired outcome.

The benefits of rhinoplasty are endless, as this procedure can change the way you feel about yourself. This surgery also helps those who are in trouble with chronic nasal issues that are spoiling their daily life.

If you are ready to take the next step, then it is time to schedule a rhinoplasty in Iran consultation in Mediranco. Stop feeling shy about the way you look, and show the confidence that has been hiding inside of you for so long.

Have you had rhinoplasty surgery? Is rhinoplasty worth it? Comment below and tell us about your results and rather or not you felt this surgery was worth it.

We hope that we have given you some basic information about what you should consider when thinking about undergoing rhinoplasty in Iran.

endNewsMessage1