Raisi: Zionists' oppression against Palestinians nothing to do with Judaism
​Iranian President Ebrahim Raisi says that no believer in divine religions can be cruel, and the Zionists' oppression against Palestinians has nothing to do with Judaism.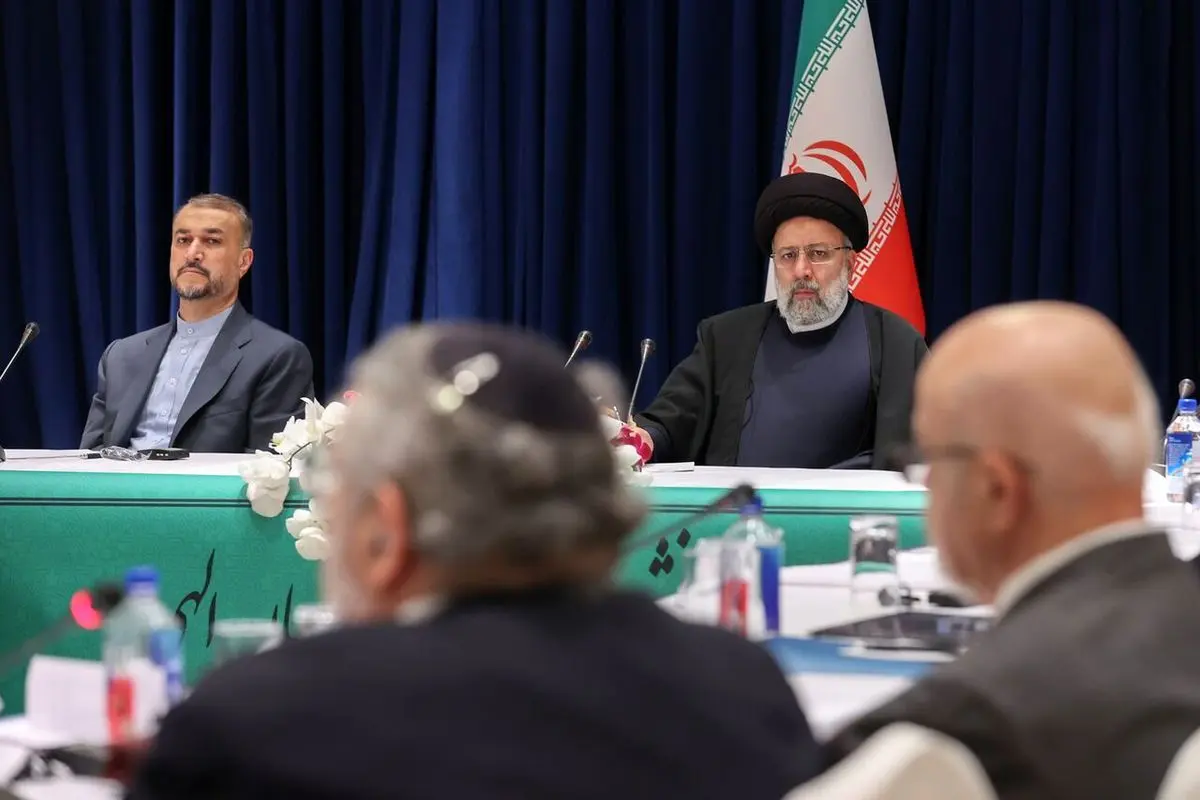 Speaking in a meeting with leaders of divine religions which was held on the sidelines of the 78th General Assembly session on Tuesday, Raisi said that Jews have beliefs and a holy book and do not issue any permit to oppress.
He stressed respect for divine religions and holy books, saying that insulting the Holy Quran is disrespecting all religions and human society.
He asked why some Western governments limit insulting the Holy Quran to freedom of expression and support the insulters.
Referring to the significant growth of attention to religion and spirituality in the world, especially among the Western youth, despite the extensive efforts to de-religiousize, Raisi described politics without spirituality as the cause of many problems in human societies.
The solution to the Palestinian issue and the end of more than 70 years of oppression, occupation, killing, and destruction against the oppressed people of Palestine is through all Palestinians' votes, including Muslims, Christians, and Jews.
The initiative of the wise leader of the Islamic Revolution in holding a referendum among the Palestinians to determine their fate and choose the type of government, which has also been registered in the United Nations, is a fair solution to the Palestinian crisis, he stated.
endNewsMessage1