Iran's joining BRICS indicates opposition to US unilateralism: Raisi
​Iranian President Ebrahim Raisi has said that Iran's officially joining the BRICS group of emerging economies signifies the opposition to US unilateralism.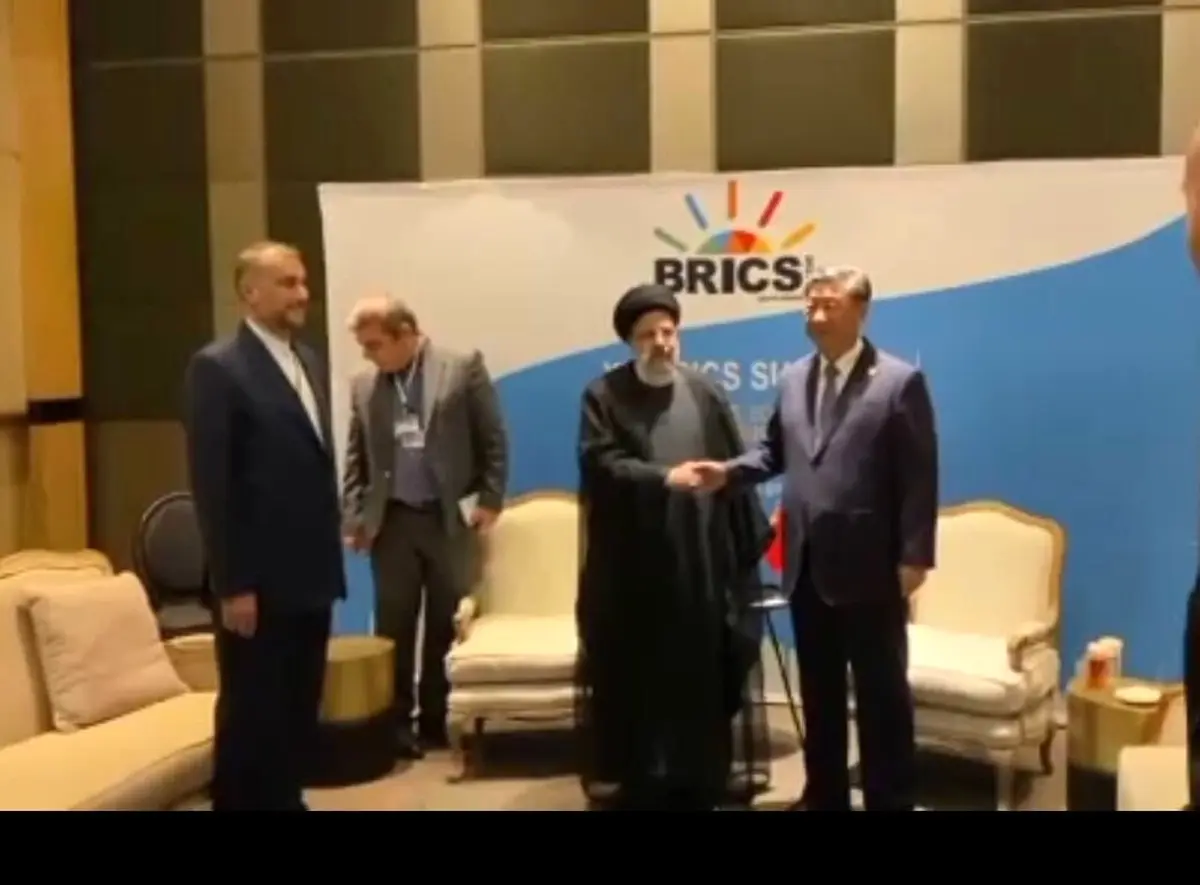 The president made the remarks in a meeting with his Chinese counterpart Xi Jinping in Johannesburg, South Africa, on Thursday.
During the meeting, which took place on the sidelines of the 15th BRICS Summit, Raisi said that Iran is ready to give a boost to bilateral cooperation with China and help enhance multilateralism.
Referring to the agreements already signed between Iran and China, the Iranian president stressed the need for enforcement of an Iran-China 25-year comprehensive deal.
The Chinese president, for his part, congratulated Iran's joining BRICS bloc, voicing his country's readiness to promote bilateral relations with Tehran.
President Raisi arrived in Johannesburg on Wednesday night, leading a high-ranking delegation.
In addition to speaking at the Summit, he plans to hold individual meetings with several heads of state in attendance.
In today's BRICS meeting, the Islamic Republic of Iran and five other countries officially joined the bloc.