Iran Sticks to Diplomacy, Not to Discard Talks: FM
Iran has not abandoned the negotiating table in spite of the recent IAEA resolution drafted by the West against Tehran, Foreign Minister Hossein Amirabdollahian said, stressing that the Islamic Republic would keep applying the logic of diplomacy.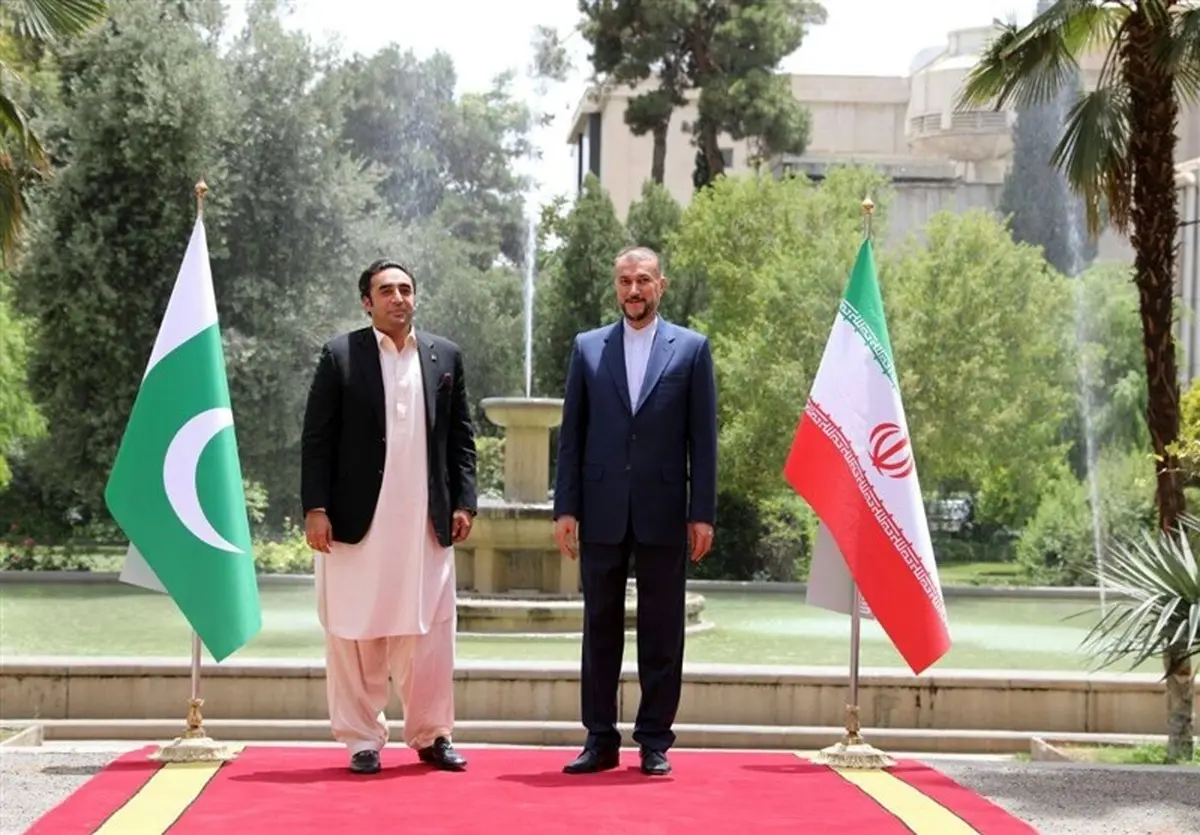 In comments at a joint press conference with his Pakistani counterpart in Tehran on Tuesday, Amirabdollahian lashed out at the US for proposing the resolution against Iran at the UN nuclear agency.
He said the US did so in order to gain more concessions at the negotiation table, although Tehran and Washington were exchanging indirect messages constantly.
"The Islamic Republic of Iran took retaliatory action by revving up its nuclear activities," the top Iranian diplomat noted, saying Tehran had already warned the West to refrain from pressing on with that resolution at the IAEA.
Amirabdollahian said the passing of the resolution has put an option for more measures on the table, adding, "However, we have not abandoned the negotiating table, as the negotiations and messages are being exchanged between us (Iran and the West)."
"Iran has never run away from the negotiating table. The best solution is the negotiating table," he stressed, adding that Iran has proved, in the most recent meeting between Iranian Deputy Foreign Minister Ali Baqeri and Deputy Secretary General of the European External Action Service for Political Affairs Enrique Mora, that it favors dialogue, logic and sustainable negotiations.
"The Islamic Republic of Iran won't distance itself from the logic of diplomacy," the foreign minister stated.
On the meeting with Pakistani Foreign Minister Bilawal Bhutto Zardari, Amirabdollahian said extensive talks have been held on political, economic, cultural and industrial cooperation between the two neighbors.
He said the two sides have also talked about plans for the export of Iranian gas to Pakistan and for the swapping of electricity.
Reiterating the need for the formation of an inclusive government in neighboring Afghanistan, Amirabdollahian said Tehran maintains overt contacts with all Afghan parties.
The top Iranian diplomat also stressed the need to lift the humanitarian siege of Yemen and to contribute to Yemeni-Yemeni talks.