Supreme Leader urges Iran-Turkmenistan joint commission to be active
Supreme Leader of the Islamic Revolution Ayatollah Seyyed Ali Khamenei in a meeting with visiting Turkmenistan's president urged Iran-Turkmenistan joint cooperation commissions to be active.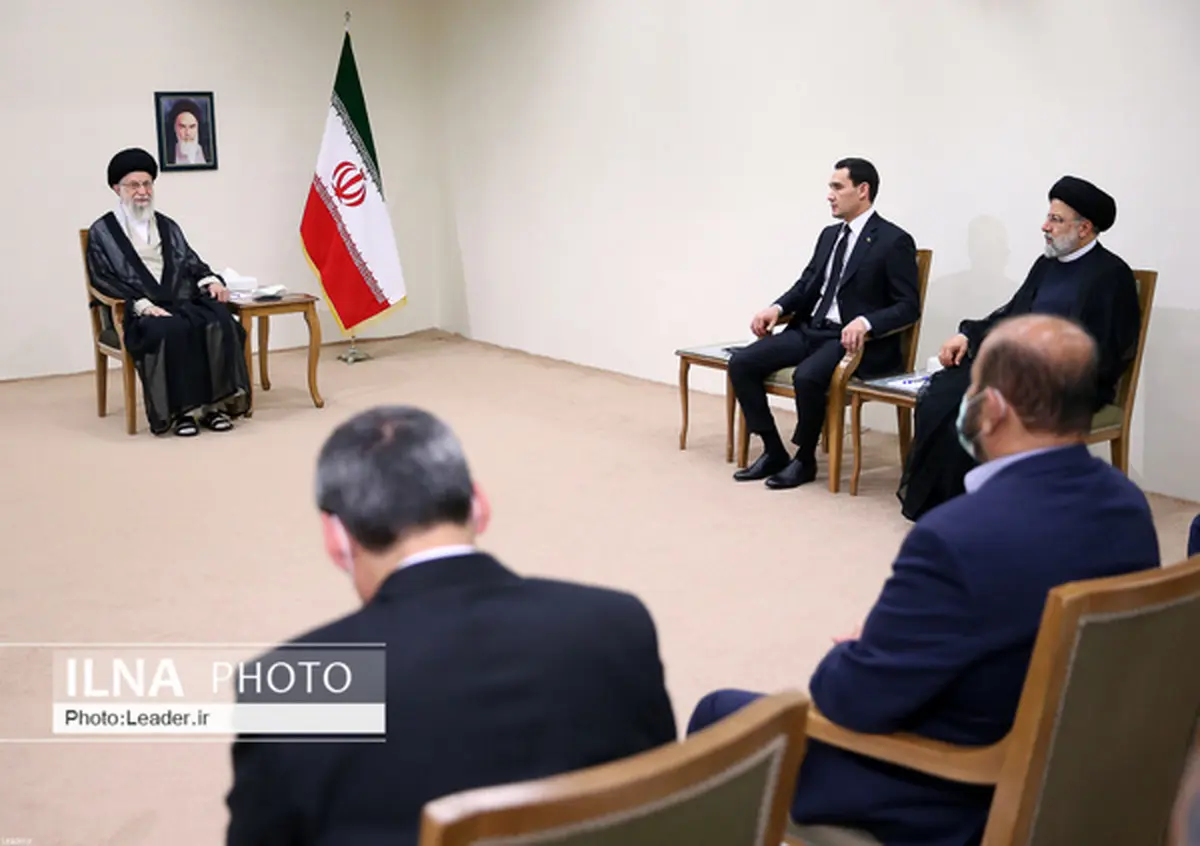 Turkmen President Serdar Berdimuhamedow and the company met with the Supreme Leader on Wednesday here in Tehran.
Ayatollah Khamenei said that expansion and deepening of ties between Iran and Turkmenistan was in the interest of both countries, noting that developing ties with neighboring countries constituted Iran's policy.
Friendly relationship between Iran and Turkmenistan is opposed by some countries in the region and in the international level, the Supreme Leader said, emphasizing that the two nations should overcome the obstacles.
Iran-Turkmenistan joint cooperation commissions should be seriously active and the agreements between the countries should be followed until being implemented.
Berdimuhamedow said that his country would try to strengthen its ties with Iran in every field, including gas, electricity, transportation and mega projects, given the cooperation documents signed today between Iran and Turkmenistan.
He thanked the Supreme Leader for his constant support of bolstering Iran-Turkmenistan ties.