Investigate the special features of a startup brand active in the field of web hosting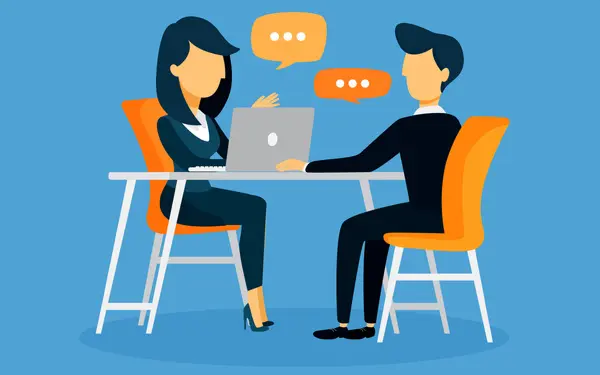 What are the characteristics of a startup brand active in the field of web hosting?
Today, the meaning of the term "information technology" has become very broad and includes many aspects of computing and technology, and it has become easier to understand this term than in the past. The IT umbrella is almost large and covers many areas. An IT specialist has a variety of tasks, from installing applications to designing complex computer networks and information databases. Information technology and library and information sciences are closely related.
Web hosting or web hosting means providing a space where the user can place their website files.
The hosting industry is one of the fastest growing branches of IT and the number of hosting companies in the world is increasing every day.
WORLDBUS is a brand new web hosting startup that offers a variety of hosting services at the levels of shared hosting, virtual server, dedicated server, cloud space and domain regulation services. Below we have arranged an interview with this rapidly growing startup.
In the following, you can read the comments of one of the senior managers of this startup:
Tell us about yourself (Company Director), work experience and education?
Gvantsa Botsvadze, Master of Diplomacy and International Relations, Doctor of International Relations and Founder of TradeZone LLC.
For me, as a gender researcher, it was also a challenge to step into the tech world, which is also recognized in the field of men by world statistics. However, all this gave me extra incentive and the professional team predicted the possibility of a successful start.
I also work as a human resources manager and I am going to gain experience in this area, which helps me a lot in managing my own business properly.
Finally by combining my own interests and accumulated experience I want to set a precedent for female entrepreneurs and give them an incentive that they too can make a significant contribution to the development of the country.
When and why was the company WORLDBUS created?
"WORLDBUS" brand - A dedicated web hosting startup based on cloud technology, which is owned by "TradeZone LLC", started in late 2019 with the slogan of "A new perspective of global trade" and with the aim of providing web hosting platform and providing affordable and quality services, which is organized by service and in The successful international class continued its work to the point that it also received an acceptable score in the global market.
In 2022, Worldbus has also prepared a special program to expand service delivery in Georgia and will focus on cloud services.
What do you offer customers and what opportunities do you give them?
WORLDBUS offers a vast range of IT services for businesses and technophiles in particular. From cPanel shared hosting to virtual datacenters, virtual private server (VPS), dedicated server, domain registration and storage solutions, all our services benefit from continuous innovation and are regularly enriched with new features.
WORLDBUS servers are housed in a variety of locations; so customers can have a wide choice depending on their need.
Currently we can providing different services in Georgia, Ukraine, Germany, Finland, France, Canada, Netherlands, United Kingdom & USA.
Also recently, WORLDBUS, as the official registrar of .ge domains, has received approval from Caucasus Online to expand its services within Georgia more efficiently.
Tell us about the team that creates the WORLDBUS? What experience have team members had in this area before?
The core of the WORLDBUS team consists of internationally experienced experts and elites who have set the company on the path of global development, and this will be a special achievement for a Georgian company in the international arena.
Who is your service for? Who is your target segment?
WORLDBUS services are generally provided for IT professionals and especially online data storage on cloud storage so that subscribers can always access their data without interruption and at high speed. The field of Worldbus services will start from a shared hosting space or domain registration and will expand until the establishment of a special and independent data center.
When your company was created, what was the data in this market? Was there a demand for a new company?
There are many companies operating in the field of web hosting and their number continues to increase as demand increases. IT activity will never stop and is not limited to time and place. In this regard, when WORLDBUS started operating, it considered the prospect of access to the global market. Indeed, if we want to compare supply and demand in this industry, it might be like a drop in the ocean!
How has the market changed since then and what is the situation today? - In general, the situation, the competition
The key to success and progress in servicing storage spaces is in the three principles of updating, security and providing new services to end customers. As mentioned, this ocean of opportunities can be very scary and swallow you at the same time! There are a number of small and large companies that have increased and decreased during this period.
What are the advantages of your company? What makes your service unique, what do you offer that customers can not get elsewhere?
The world of technology does not know time! Even while you are reading this interview, you are behind in the events that have taken place during this period! Technology is evolving rapidly, and web hosting services are no exception. Subscribers always want to have access to the latest technology at the lowest cost, and this is a policy at WORLDBUS to keep moving forward.
What are your plans for the future?
At WORLDBUS, as a developing startup, we have modeled the movement of technology while considering the conditions for optimizing energy consumption to protect our beautiful planet. That is why in the short term we are thinking of developing our cloud storage spaces in all parts of the world with a focus on Georgia. In the medium term, we have our own CDN launch plan, and in the long run, we have a plan to launch new green energy data centers with the aim of reducing pollution.

.p.n.: Part of this article is translated from the "WORLDBUS Cloud Technologies as a New Perspective on Global Trade" source link.

endNewsMessage1