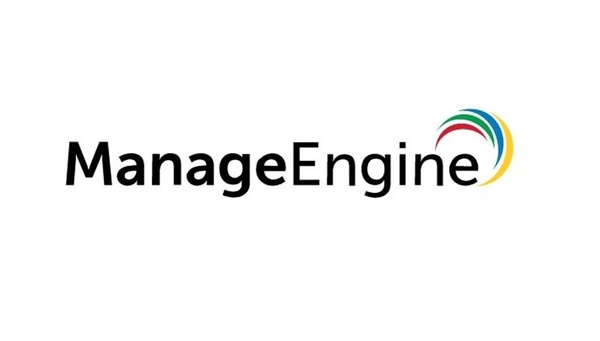 ManageEngine
ManageEngine simplifies IT management with affordable software that offers the ease of use SMBs need and the powerful features the largest enterprises demand. More than 120,000 companies around the world - including three of every five Fortune 500 companies - trust our products to manage their networks and data centers, business applications, and IT services and security. Another 300,000-plus admins optimize their IT using the free editions of ManageEngine products.
ManageEngine Products
Within the ManageEngine Product line, customers can find the best solution that work better for their environment. You can find these products in the following.
ManageEngine OpManager
ManageEngine's OpManager helps admins locate network performance problems, then troubleshoot and fix them quickly. OpManager also maps out your network visually, providing an at-a-glance snapshot of all critical network components.
OpManager Overview:
Quickly drill-down to view problems on network devices.
Easy deployment without any consultation needed from ManageEngine.
Synthetic transactions allow easy monitoring of important URLs.
Automates routine tasks and fault recovery actions.
Plugins for NetFlow traffic analysis, VoIP monitoring, WAN latency monitoring, policy compliance management, and more.
ManageEngine NetFlow Analyzer
NetFlow Analyzer collects raw Netflow/Jflow/sFlow data from your network devices, compiles it, and presents it all in an easy-to-use console that makes it easy to find the real cause of bandwidth problems on your network.
The tool helps you to find out how much, and what kind of traffic is really flowing over your network. It also helps to identify "top talkers", and can identify whether their traffic is important to business, or just someone downloading a new album from a torrent site.
NetFlow Analyzer highpoints:
Provides in depth analysis of applications and protocols flowing over the network, reveals IP addresses of top bandwidth hogs.
Compliant with all major "flow" standards, including Cisco NetFlow, Juniper J-Flow, and sFlow.
Dashboards empower administrators with detailed views sorted by business areas and custom views.
Plan network moves knowing exactly how much bandwidth user groups need.
ManageEngine Applications Manager
ManageEngine License Applications Manager is designed to ensure high availability of critical business applications. It monitors not just servers, but applications like databases, web-services, virtualization-services, and cloud-sevices for any sign of problems. High-quality graphs and reports simplify application management and help to pinpoint dangerous trends.
Applications Manager key features:
Monitor Linux, Unix, Windows, Novell.
Track CPU, Memory, Disk space, and thousands of other metrics.
Knowledge is power! Know how fast your web-applications normally respond, and be alerted when response time changes.
Find and resolve performance bottlenecks.
ManageEngine IT360
Looking for an IT management solution that truly does it all? ManageEngine's IT360 is a comprehensive suite of products designed to integrate the most common management functions needed by medium and large enterprises.
IT360's impressive feature array solves a multitude of problems. The suite includes network monitoring, application monitoring, IT asset management, traffic analysis, and ITIL compliant service-desk software.
ManageEngine it360 Features:
Consolidate multiple tools into a single, integrated suite.
Simplify workflows between fault management, monitoring, troubleshooting, and service desk software.
Add business context to reports and monitoring.
Automatically create incidents from network monitoring alerts.
ManageEngine Device Expert
DeviceExpert is designed to make it faster, easier, and more accurate for admins to manage network device configuration. Automate time intensive tasks by running repeatable scripts on several devices, like code and security updates. No more mystery changes – know who made changes and when with Auditing reports. And use the compliance manager to easily define and enforce standards.
DeviceExpert Features:
Manage devices from over 22 different vendors!
Monitor devices for configuration changes, and quickly roll-back to known good configs.
Audit changes: know when and who made a change.
Automate inventory tracking for serial numbers, ip addresses, and more.
Keep and compare different configuration versions – easily identify changes.
ManageEngine PasswordManager Pro
Still managing password in spreadsheets and word documents? Kiss that all goodbye with PasswordManager Pro – a centralized password vaults and much, much more.
PasswordManager Pro helps make it easier for enterprises to store and share passwords among authorized users, with role-based access control, logging, and reporting.
PasswordManager Pro Features:
Centralized, encrypted password vault.
Audit password access.
APIs for programmatic application password access – no more encoding passwords into scripts or code!
Active Directory integration
ManageEngine prices could be different based on modules and various features activated on

endNewsMessage1